Automotive adds are exciting because they tend to lend themselves easily to motion.
Provided you can find the right shot at the right angle. The other solution would be to personally loiter around car lots taking shots of the angles I desire, but that would make me easy prey for some salesmen.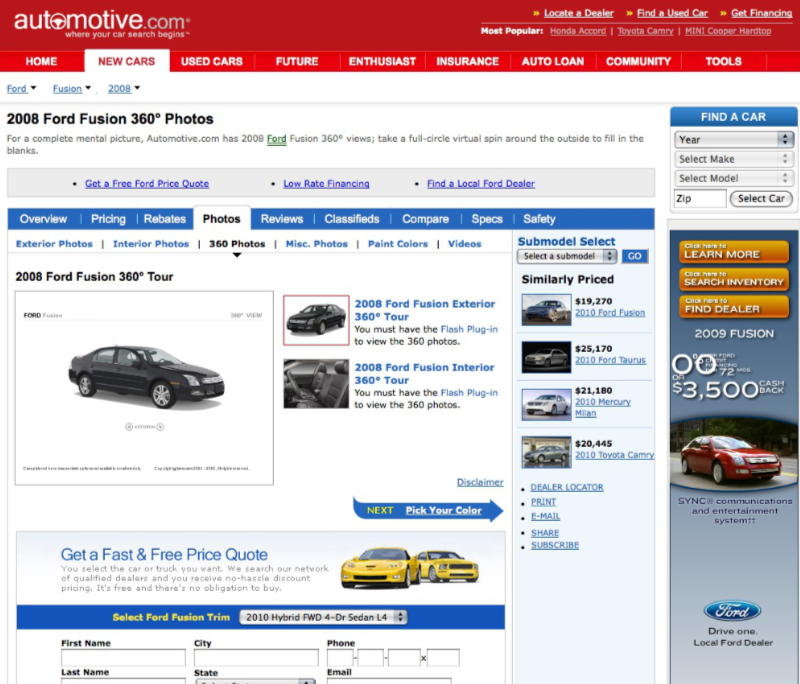 Taking what I need from wherever I can find it
That's why I prefer the former approach. I took a series of shots from a 360° gallery in order to simulate the hairpin turn. No stuntmen were hurt in the making of this piece.