A single image and a handful of text. Sometimes that's all it takes, and on more than one occasion I've had to work with even less than that!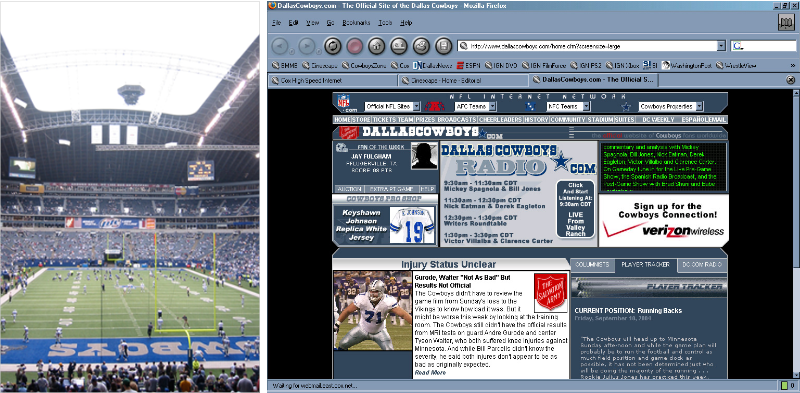 It doesn't necessarily require a bounty of assets to get a message across.
It's a challenge I've always welcomed and admittingly enjoy, because such tasks not only require technical acumen but also creative prowess in order to be successful.
Here a simple vertical scroll takes advantage of the photo's composition and makes use of the negative space that was Texas Stadium's iconic roof opening. These type of things tug at the targeted audiences heartstrings, and I'm not above exploiting the viewers emotions.