A tropical color palette, for tropical beats and rhythms. Do you feel the beat of the rhythm of the night? I know I do.
I wanted to create an integrated design, ultimately settling on an approach that had the letters overlap with varying borders. I'll be honest, the end result was sort of a happy accident that occurred while merging shapes, because that's all that letters really are. We're getting geometrical up in here!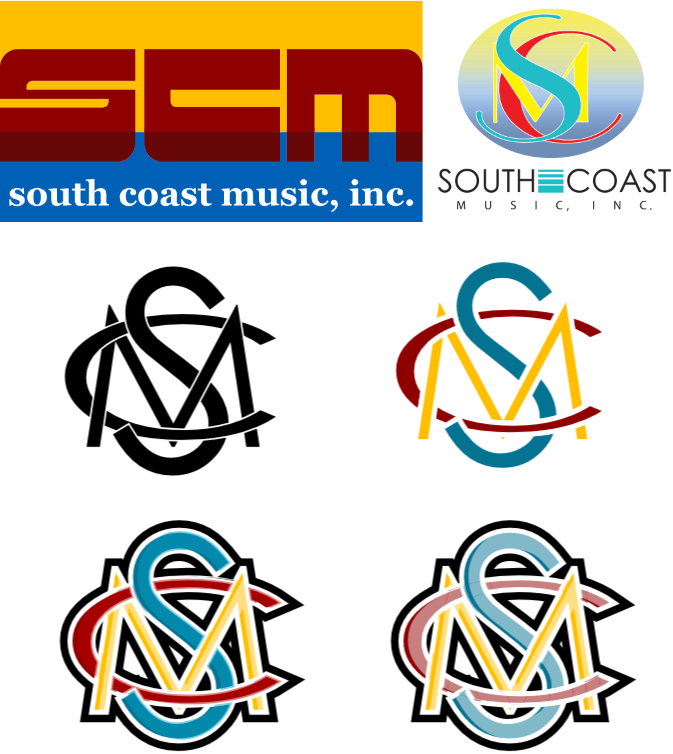 Any baseball fans might see a similarity to the multicolored logo version of the Miami Marlins logo. That made is debut in 2012 whereas I crafted this in 2007. I should sue, but have you seen the Marlins play? They have enough problems as is...