I won't guarantee total topographical accuracy, but if there are that many hills within the intended viewing market, one hefty tank load of push juice might very well be pushed to it's limits!
When sifting through assets supplied by clients, it's sadly pretty rare to gifted with any vectors. But I have to hand it to First America Bank, for not only did they supply me with a copy of the logo, but also the entire illustration used on the One Tank Trips flyer that was distributed at their bank locations. What luck!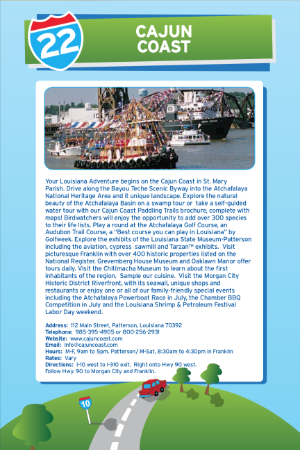 I dispersed the shapes among different layers, and was able to make the car disappear over the horizon by varying the layer depth of the tween. 2D objects become 3D by visual trickery and manipulation. But fear not, I promise to only use my powers of ocular deception for fun and entertainment.