I don't often design for ecommerce, but when I do I keep it clean and simple.
With a black and white color scheme, I kept the look light and tight and let the Clothing speak for itself. In addition to the short anecdotal blurb accompanying each design, that is. Who gets the warm and fuzzies from repeated specs on the quality of the fabric, no matter how warm and fuzzy that cotton blend may be.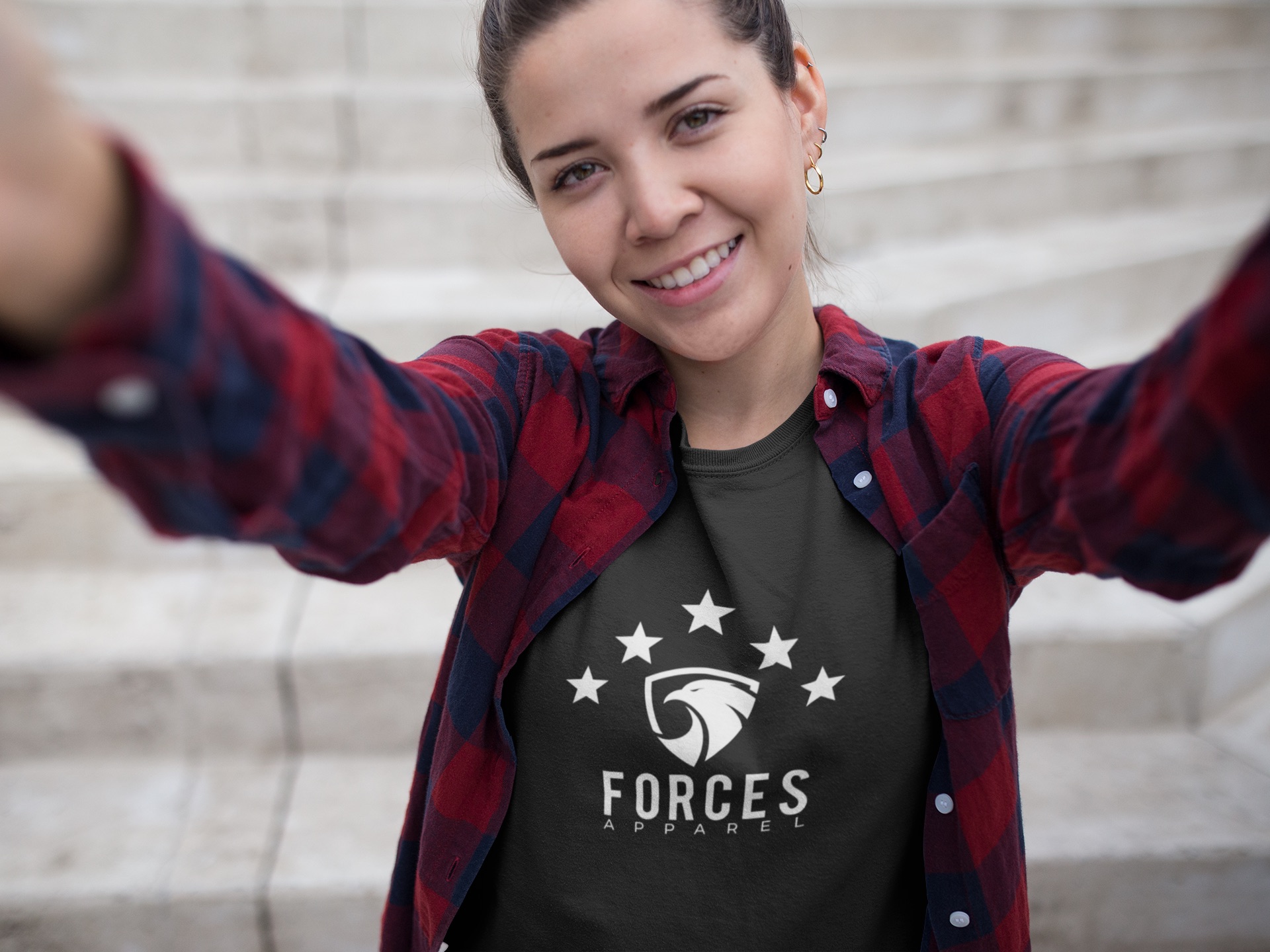 Give me a few photos, and I'll give you a full catalog!
If the likes of Instagram are any indication, people like looking at people, so a showcase of models wearing each design was the way to go. (They're just simulated of course, but if you're here you probably already know about such things. If not, I guess I just blew your mind!)
See it live at: forcesapparel.com