The roof was indeed raised that afternoon. That's why the Cowboys had to move into a new stadium.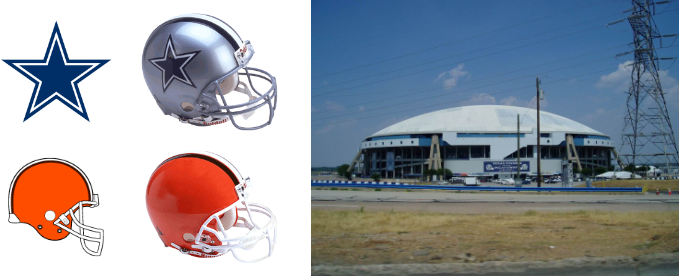 Ingredients for the stew.
For the sake of this animation, instead of cranes I used Photoshop to carve off the top of the dome, and imported it into Flash to incorporate a series of bounces to add a humorous tone to its landing. See mom, I learned something from all those hours of watching Bugs Bunny after all!