It's all about the power of the impact and getting strait to the point. Direct students where to apply, patrons how to donate, with room to expand as the project grows, to add success stories, sponsors, and donations.
The Barber Family Foundation awards scholarships to the children of members of the military, but to have gone with blues and servicefolk would run the risk of the appearance of a recruiter. That was my advice to the Foundation's board, and I stand by it.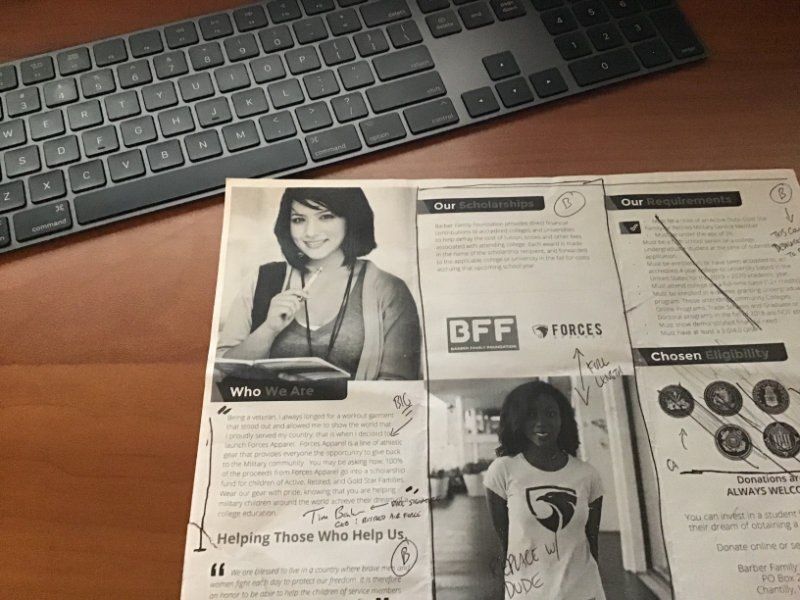 Information to restructure
Blue is too common. Red too harsh. Orange is neither a happy medium or a part of the palette of the Stars and Stripes, but it's unique, and that's how you capture the attention of the youth!
See it live at:
mybff.org